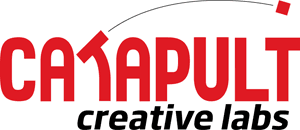 Denver, CO: Colorado's newest business accelerator today announced the selection of four innovative
young companies to participate in its first 12-week business development program. Created in 2018,
Catapult Outdoor Accelerator is a unique collaboration of industry-leading brands in the outdoor
adventure market, including the Outdoor Industry Association (OIA), Moosejaw Mountaineering, Active
Interest Media (AIM), and Outdoor Retailer. These companies have partnered with the expert startup
team at ICELab @ Western, which will guide the programming, and the Colorado offices of law firm
Holland & Hart, which will lend legal advice on IP and other matters.
"Our sole mission in forming this coalition is to support innovation and opportunity in the outdoor
industry by seeding small business growth," said Jonathan Dorn, AIM's Chief Innovation Officer. "As
veterans of this space, we're driven to give back, which is why we've all put skin in the game in
the form of financial, staff, marketing, logistical, or networking support. It's also why we're not
taking equity from any of the companies we select, which is very unusual in the accelerator world."
More than 30 companies applied to be part of the first program, which will split time between
ICELab facilities in Gunnison, Colorado, and AIM's office in Boulder. The four startups selected to
participate – Gearo, Revel Gear, Hustle Bike, and Geyser Systems – represent a diverse mix of
products, leadership backgrounds, and revenue models. "We're very excited about the real- world
prospects for these products," said Dan Pingree, CMO of Moosejaw Mountaineering. "Each entry would
answer a real need for outdoor enthusiasts, and I'd personally be excited to sell these goods in my
stores."
Gearo co-founders Justine Barone and Andrew Chase bill their company as "the Open Table for the
outdoor gear industry." Their goal is to build a robust digital marketplace where enthusiasts can
easily find and book gear rentals from outdoor retailers.
Revel Gear husband-and-wife co-founders Kody and Brian Plavincky dreamt up their innovative
lighting products on a backpacking trip. Their goal is to provide ambient mood lighting and
renewable solar power in the palm of your hand, while giving back through a charitable program.
Hustle Bike founder Craig Payne is developing a new bike pedal with the potential to be a singular
technology for road, mountain, CX, and urban riders. It uses a patent-pending magnetic system that
promises to create better contact between shoe and pedal, along with more security and easier
release than existing pedals.
Geyser Systems founder Jonathan Ballesteros has developed something all campers can love – a hot
shower system that is extremely water-efficient and can also be used to wash your dog.
In addition to mentoring and business-development support, the Outdoor Accelerator will provide a
range of benefits to each company. OIA will supply access to industry data and research; networking
through events and workshops; and participation in the Future Leadership Academy. Moosejaw will
provide invaluable advice on merchandising, pricing, and distribution, while AIM will provide
audience development consultation and promote the startups with free editorial and advertising.
Outdoor Retailer will be providing booth space as well as on-site marketing.
"We can't wait to show off our first cohort at Outdoor Retailer Summer Market this June," said Matt
Kaplan, Vice President of Membership and Business Development at OIA. "The partnership between our
organizations – and the level of support we're collectively providing – is unprecedented, and we
couldn't be happier to support innovation at a grassroots level."
About Catapult Outdoor Accelerator
————–
Catapult Outdoor Accelerator is a business-mentoring program that nurtures startups by providing
training, marketing, operational support, and networking. Our mission is to support innovation and
business diversity in the outdoor industry by supporting startups that are inventing exciting new
products and retail solutions. We challenge entrepreneurs to create solutions that enable
enthusiasts to enjoy the outdoors with a higher degree of comfort, safety, and satisfaction. We're
especially interested in startups led by women or minority ownership and those focused on promoting
sustainability and diversity through their products.
The Outdoor Accelerator is a collaboration between five market-leading businesses:
• Outdoor Industry Association is the industry's membership-driven trade organization.
• Moosejaw is a leading retailer of premium outdoor products with 10 locations across the
country and a substantial online presence.
• Active Interest Media reaches 39 million followers a month, with a strong foothold in the
outdoors through brands like Backpacker, SKI, Warren Miller, SNEWS, and Climbing.
• Outdoor Retailer is the largest U.S. trade show and premier business event for the outdoor
industry, hosting three annual shows in Denver, Colorado.
• ICELab is an established provider of accelerator programming and instruction, based in
Gunnison at Western Colorado University.
• Holland & Hart is a full-service law firm with offices across the United States. Its Denver
and Boulder teams bring deep experience of the technology, outdoor, and health industries.
FOR IMMEDIATE RELEASE CONTACT:
February 1, 2019 Daniel "Dano" Marshall
Director of Programming, ICELab
dano@icelab.co
(970) 943-3014