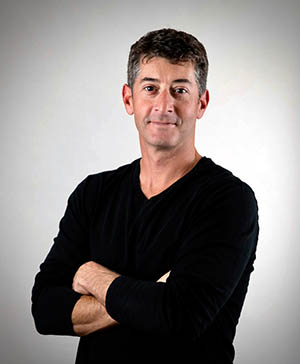 Boulder, Colo. (September 18, 2019) — Active Interest Media today announced Pete Sheinbaum joined the company as its senior vice president of digital. In his new role for North America's leading participant media company, Sheinbaum will lead the significant growth in AIM's digital audience, products, and membership.
Sheinbaum's new role is to provide direction and leadership for multiple new marketing, editorial, and membership initiatives recently established to drive AIM's continued digital growth and transformation. "As a successful entrepreneur, Pete has a deep understanding of business formation and how to scale businesses, digital strategy, management, operations, and finance," says Andy Clurman, president and CEO of Active Interest Media. "He's a key addition and we're excited to have Pete's unique perspective and vision on our leadership team."
Sheinbaum is a native to the digital world. He served as founder and partner at WorkInProgress, a Boulder based full-service advertising firm, and was previously founder and CEO of LinkSmart and CEO of DailyCandy, Inc. He's also acted as both advisor and investor to many companies, including SendGrid and HotelTonight. Sheinbaum is a TechStars mentor and serves on several boards and advisory committees. He holds a bachelor's degree in economics from Colgate University and an MBA from the Anderson School at UCLA.
"Active Interest Media is an incredible company with a diverse media portfolio and a loyal following among enthusiasts nationwide," said Sheinbaum. "I'm proud to join and lead an exceptionally talented team and look forward to supporting AIM's continued transformation." Sheinbaum is based at the AIM headquarters in Boulder, CO.
About Active Interest Media
One of the world's largest participant media companies, Active Interest Media produces leading consumer and trade events, websites, magazines, podcasts, films, and TV shows that reach 40+ million readers, fans, and attendees in 85 countries. AIM produces the World Series of Team Roping, the second-richest equestrian competition in the world. Brands include NatuRx, Yoga Journal, Backpacker, SKI, Vegetarian Times, IDEA Fitness, Anglers Journal, Yachts International, Sail, Power & Motoryacht, EQUUS Journal, Horse & Rider Journal, Team Roping Journal, Oxygen, Clean Eating, Log Home Living, Old House Journal, Woodsmith, Garden Gate, Writer's Digest, Popular Woodworking, Numismatics, and more. The five divisions—the Equine Network, Home Group, Healthy Living Group, Marine Group, and Outdoor Group—also operate thriving B2B platforms, online universities, and retail events. Core competencies include lead generation, marketing services (through the in-house agency, Catapult Creative Labs), and video production; Warren Miller Entertainment is the most successful adventure-film company in history, and AIM Studios is a bustling division dedicated to digital video. Active Interest Media's customers are smart, engaged, and loyal, and they look to AIM brands for trustworthy information and services that will inspire and enable them to enjoy their passions. www.aimmedia.com
CONTACT:
JoAnn Thomas
VP of People
jthomas@aimmedia.com
(303) 253-6479